Housing Internal Diameter Automatic Measuring Equipment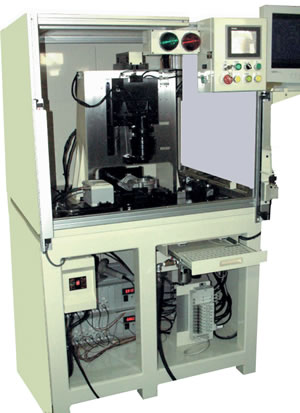 System Outline
This Equipment is used for automatic measurement of internal diameter of hole drilled housing block or space position between Axis.
High accuracy Measurement of Housing block orthogonal Axis which has hitherto been difficult, has been realize by our originally developed measurement technology, with repetition accuracy of less than 3μm.
It can measure orthogonal Axis hole diameter, Axis interval distance, inclnination, and other space measurements at the same time.
Specification Outline
Power : AC200V 50/60Hz 1.5KVA
Air Source : 0.4MPa (4kg/cm2) or more compressed air.
Repetition Accuracy : 3μm
Cycle Time : 20 seconds
Applicable Type of Machines : 15 types
Option : Marking Function, Rank Separation Function, Barcode Reader