Small diameter roller Lenght , Step Automatic Measurement System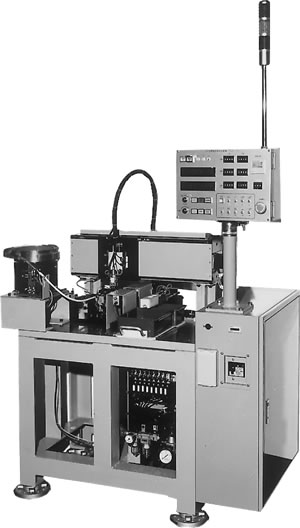 Measurement System Outline
On this equipment, small diameter roller (For Example, video guide roller) Lenght or unevenness can be measured with high accuracy, pass-fail judgment in relation to measurement standard is performed, and sorted.
The work is inserted into a hopper, by pressing the start switch only, automatic measurement, sorting and work eject is performed.
2 stage roller (Resin inner type) dislodgment force judgment is also possible.
Specification Outline
1 ) General Specifications
Power : AC100V 50/60Hz 500VA
Air Source : 4kg/cm2 or more compressed air
Use Environment : Normal Measurement Environment
2 ) Cycle Time
3 ) Accuracy
4 ) Pass-fail judgment Setting Unit
5 ) Display
Calculation Result Display,Minimum Unit 1 μm
6 ) Data Output
7 ) Can display No of Good Products and No. of defective Products (In Totla or per item).