Adjustable Stand for Dial Gauge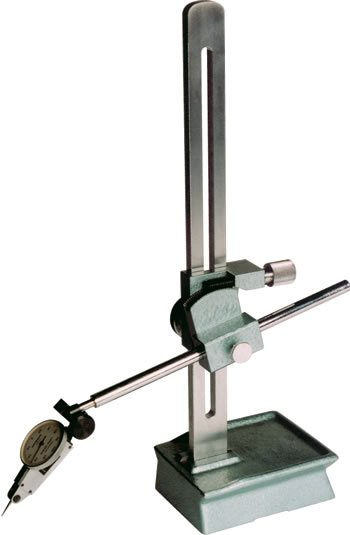 Stand special for Lever type Dial Gauge
This Dial Gauge stand can be fine tuned up to the range of 25°. Lever type dial gauge zero setting can be performed quickly.
The Base was designed putting into consideration operability and stability.
*Dial Gauge is not included.
Code No.
Model
Base Measurement
(L×W×Hmm)
Main Pole Lenght
Micro Motion Angle
Mass
(kg)
MN102
MN-102
118×80×40
347
25°
4.0