Graduated Square with Base (C Type) (Production example)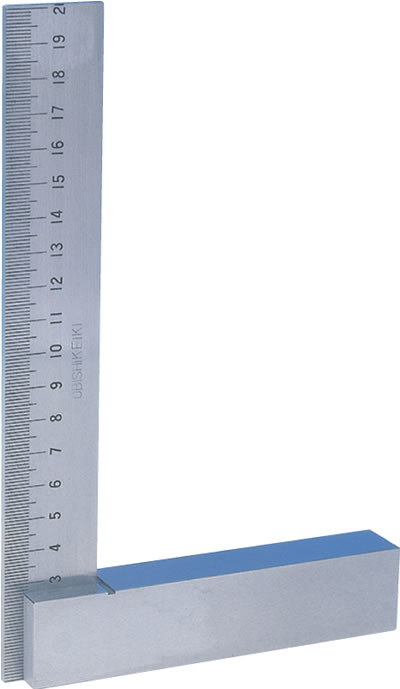 On the long side exterior angle side surface, there is 1 mm interval graduation (One surface only)
Use for measurement of tools perpendicularity, and squareness of parts attached using jigs, products squareness, etc
The short side is thick making it possible for stable measurement.
Also very convenient for use as a marking square.
The long side and short side are joined using a special method.
Nominal Measurement
Measurement
(H×L×W×tmm)
Squareness
(μm)
Mass
(kg)
100
100×75×12
±15
0.15
150
150×100×18
±18
0.35
200
200×130×20
±20
0.7
300
300×200×27
±25
1.6
400
400×210×25
±30
2.0
600
600×335×30
±40
5.0
1000
1000×430×55
±60
15.5