Cast Iron Square Plate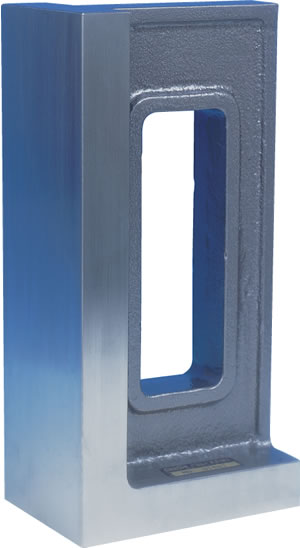 Perpendicularity of 2 surfaces is maintained with high accuracy.
Designed to minimize secular distortion, and changes due to temperature
Use as a standard parallel square.
e precision surface is lapping finished.
*According to your requirement, we can make products on which the accuracy surface is scrape finished.
Code No.
Nominal Measurement
Measurement
(H×L×Wmm)
Squareness
(μm)
Mass
(kg)
GB101
200
200×125×70
3.0
5
GB102
250
250×125×90
3.2
9
GB103
300
300×150×100
3.5
15
GB104
400
400×200×130
4.0
28
GB105
500
500×250×150
4.5
35