Universal Bench Center (MV Type)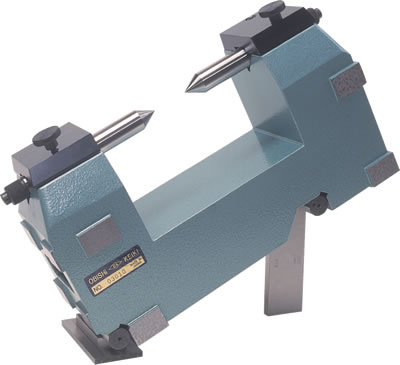 Multi purpose type for deflection measurement.
It is compact with high accuracy.
Accuracy between center Axis and lower surface, side surface, and edge surfaces is assured.
Sine bar method that can also measure taper shape.
Center is common for both male and female.
Center is straight center, and the center reception part is V groove type.
The Center can be detached, making it possible for measurement of work pieces with no center hole.
*V Block for stability used during Angle Measurement is supplied.
*Test bar is not included.
Code No.
Model
Full Lenght
(Lmm)
Center Distance
(mm)
Center Height
(mm)
Roller Center Distance
(mm)
Height Parallelism
(μm)
Mass
(kg)
SMV101
MV-1
300
150
70
200±0.003
3
11