Vertical-TypeBench Centers (VP-Type)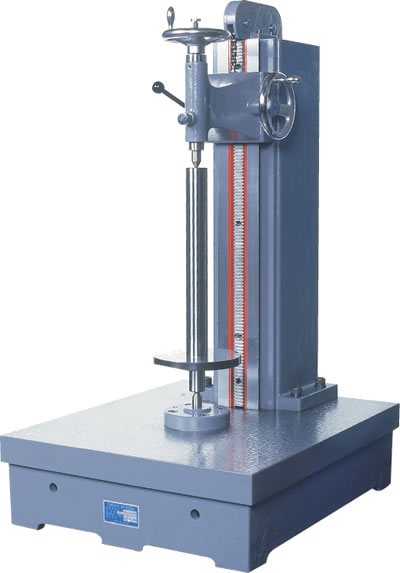 Surface Plate flatness is JIS Grade 1.
Surface Plate is bag type, therefore long term accuracy can be manitained.
The Stock moves up/down by gear.
Due to balance weight within the column, it moves with minimum force.
*According to your requirement, we can manufacture head spin type.
*Test bar is not included.
Code No.
Model
Measurement
(L×Wmm)
Center Distance
(mm)
Center Height
(mm)
Use Center
Center Axis Perpendicularity (μm)
Mass
(kg)
SVP101
VP-1
600×500
400
150
Carbide MT-2
5
230
SVP102
VP-2
900×600
700
200
Carbide MT-3
8
440
SVP103
VP-3
1000×750
1000
240
12
550
SVP104
VP-1L
700×600
370
200
Carbide MT-2
5
250