Bevel Center (Edge Cut Type)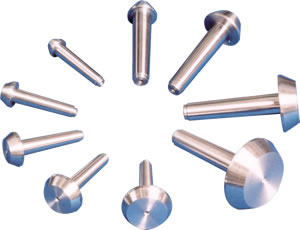 For work pieces with large center hole external diameter or special center position, in some cases, work clamping cannot be performed using only the stroke of the normal center operation lever. In such cases, please use edge cut type carbide centers.
The following sizes are available optionally.
*We can also make carbide type and special sizes according to your requirement.
Code No.
φD1
φD2
Morse
Taper
Z800-225
10
18
MT-1
Z800-226
15
23
MT-1
Z800-227
20
28
MT-1
Z800-228
25
33
MT-1
Z800-229
30
38
MT-1
Z800-230
15
28
MT-2
Z800-231
25
38
MT-2
Z800-232
35
48
MT-2
Z800-233
45
58
MT-2
*Depending on the size, Center Interval Distance may be shorter.