Precision Square Level (JIS B7510 Grade A)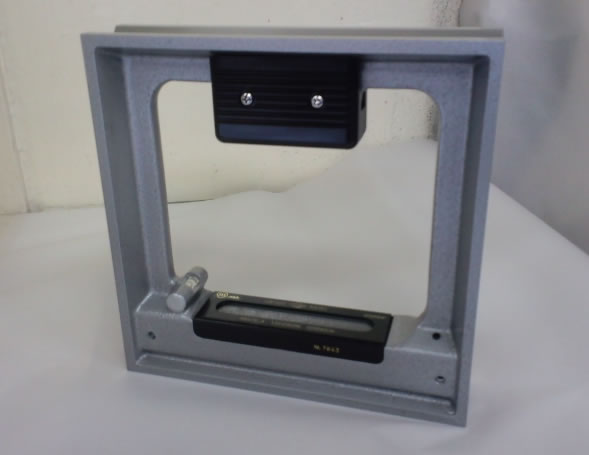 For precision inspection, this product is a JIS mark display permitted Grade A product.
The main bubble tube has a bubble chamber in which the lenght of the bubble can be adjusted.
It has a V groove, making it possible for measurement of tubular type shapes.
In relation to the base, the accuracy of parallelism and squareness of all sides is assured.
Code No.
Nominal
Measurement
(L×H×W mm)
Sensitivity
(mm/m)
Mass
(kg)
AA151
150
150×150×40
0.02
2.1
AA152
0.05
AA153
0.1
AA201
200
200×200×43
0.02
3.3
AA202
0.05
AA203
0.1
AA251
250
250×250×45
0.02
4.7
AA252
0.05
AA253
0.1
AA301
300
300×300×50
0.02
6.0
AA302
0.05
AA303
0.1